Frequently Asked Questions
Courts of Heaven Academy
Is there a charge the Courts of Heaven Academy?
---
All classes, all materials are freely given becasue we operate under the principles of Matthew 10: "Freely (without pay) you have received, freely (without charge) give," is what Jesus told his disciples. "Take no gold nor silver nor copper money in your purses… for the workman deserves his support (his living, his food)." Helping you in the courts is freely done. It is up to you to decide if you received something of value and what it is worth to you. Donations are accepted through our partner Agape Assistance Association.
---
How do I start classes at the Academy?
---
Please visit the FAQ page at the Courts of Heaven Academy website. There are step by step instruction, with pictures, to guide you through the process. CLICK HERE
---
---
Prayer Appointments
How do I schedule an appointment for the Courts of Heaven?
---
Please visit our SCHEDULING page to learn how and why to visit the Courts with us: CLICK HERE
---
Can I schedule an emergency appointment?
---
The dictionary defines emergency as "a serious, unexpected, and often dangerous situation requiring immediate action…" If there is a life-threatening situation or surgery scheduled, then we will try to get you in as quickly as possible. Please contact us at CoHvisit@gmail.com with the details of the situation. For all other situations, we can place you on our "Cancelation" list. If we have a cancelation, we will contact you via Facebook or email to get you in as soon as we are able.
---
Can I call in with a phone to my appointment?
---
Yes. We use the free app Zoom for the appointments, but you can use a phone to join us on ZOOM. It is toll free in the US, but charges may apply in other countries. Zoom Phone Numbers: Zoom International Numbers
---
How do I use ZOOM?
---
All appointments are done with Zoom which is FREE for you to use. This allows for privacy and meeting all across the world with only a wifi connection or a phone where you can dial a number to join the meeting. You will need to download the Zoom app at: zoom.us Link to video on how to use it: https://youtu.be/GEQLjLYhuJQ select the "basic" free app. You can practice using the ZOOM app by joining us for our Tuesday meeting: Tea & Coffee with Lynn. Meeting ID: 488 204 834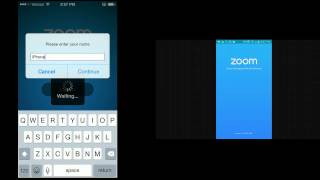 ---
What time is my appointment (compared to Mountain Time Zone)?
---
All appointments are scheduled in Mountain Time Zone. Please see this website to convert this time to where you are: https://www.worldtimebuddy.com/ The times given in emails are Denver, USA - Mountain Time.
---
How should I prepare for my appointment?
---
Consider sending a friend request on Facebook to those who you have scheduled with. We contact you through messenger if you are late to help remind you of the visit. You can find them by clicking on the "Members" they are the Admin's and Moderators of the Courts of Heaven - Worldwide group: Sandra Perreaux, Isaac, Lydia Lanz-Boucek, Joyce Hirschi, and Lynn Hardy. Five minutes before your meeting, use the "Meeting ID" number or one of the other means in the email to log into the meeting. You will get an error message if you try to use it earlier than that. To use the meeting ID number do the following: - open the zoom app - click on "join" - cut and paste or type in the 9 digit meeting number

---
What should I do if I MISS MY APPOINTMENT?
---
Most smartphones have alarms or calendars that will help remind you of your appointment. However, should unforeseeable circumstances arise that prevent you from keeping your appointment, please contact us as soon as you are able and let us know what happened.
---
How do I CANCEL AN APPOINTMENT?
---
Since you registered at the website to schedule, you can cancel from the website where you scheduled. If not, please send an email to CoHvisit@gmail.com as soon as you realize you cannot make the appointment. We suggest you reschedule as soon as you are able because we are usually booked a couple of weeks out. You may also ask to be placed on our cancelation list when you send a cancelation notice email.
---
---
Connect with us