Frequently Asked Questions
Frequently asked questions
Courts of Heaven
Is there a charge for visiting the Courts of Heaven?
---
We operate under the principles of Matthew 10 "Freely (without pay) you have received, freely (without charge) give," is what Jesus told his disciples. "Take no gold nor silver nor copper money in your purses… for the workman deserves his support (his living, his food)." Helping you in the courts is freely done. It is up to you to decide if you received something of value and what it is worth to you. Donations are accepted through our partner Agape Assistance Association.
---
How do I schedule an appointment for the Courts of Heaven?
---
Please visit our SCHEDULING page to learn how and why to visit the Courts with us: CLICK HERE Remember to use an email to register that you can check later. You will receive the information for your appointment at this email address. Use a different email for each person if possible. Make sure to answer all the questions. You should receive a confirmation email within minutes of scheduling. If you miss your appointment because you have overslept or forgot when it was, we ask that you wait 60 days to reschedule. Make sure and check and compare our time zone with yours so you do not miss your appointment
---
What if I am LATE for my COURT VISIT?
---
Because of our tight schedule, there is only a 10 MINUTE GRACE PERIOD for late arrivals to appointments. If you are later than 10 minutes, you will need to reschedule - please see MISSED APPOINTMENTS.
---
Who can I contact about my appointment details?
---
Email us at CoHvisit@gmail.com with questions not addressed in the FAQs. We typically respond in 24-48 hours.
---
Can I schedule an emergency appointment?
---
The dictionary defines emergency as "a serious, unexpected, and often dangerous situation requiring immediate action…" If there is a life-threatening situation or surgery scheduled, then we will try to get you in as quickly as possible. Please contact us at CoHvisit@gmail.com with the details of the situation. For all other situations, we can place you on our "Cancelation" list. If we have a cancelation, we will contact you via Facebook or email to get you in as soon as we are able.
---
Can I call in with a phone to my appointment?
---
Yes. We use the free app Zoom for the appointments, but you can use a phone to join us on ZOOM. It is toll free in the US, but charges may apply in other countries. Zoom Phone Numbers: Zoom International Numbers
---
How do I use ZOOM?
---
All appointments are done with Zoom which is FREE for you to use. This allows for privacy and meeting all across the world with only a wifi connection or a phone where you can dial a number to join the meeting. You will need to download the Zoom app at: zoom.us Link to video on how to use it: https://youtu.be/GEQLjLYhuJQ select the "basic" free app. You can practice using the ZOOM app by joining us for our Tuesday meeting: Tea & Coffee with Lynn. Meeting ID: 488 204 834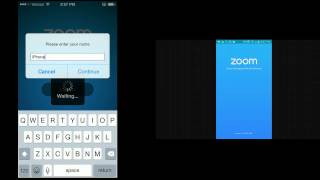 ---
What time is my appointment (compared to Mountain Time Zone)?
---
All appointments are scheduled in Mountain Time Zone. Please see this website to convert this time to where you are: https://www.worldtimebuddy.com/ The times given in emails are Denver, USA - Mountain Time.
---
How should I prepare for my appointment?
---
Visiting the Courts of Heaven is done through prayer. Just like the earthly courts, it shouldn't be taken lightly: It is best to be prepared. We will be asking for you to be placed before the Throne of Grace and Mercy. Please come prepared for your scheduled appointment by doing the following:
Have a pencil and paper handy for any instruction.
Dedicate this time to God - don't be driving or cleaning. You need to be focused on God.
Consider sending a friend request on Facebook to those who you have scheduled with. We contact you through messenger if you are late to help remind you of the visit. You can find them by clicking on the "Members" they are the Admin's and Moderators of the Courts of Heaven - Worldwide group: Sandra Perreaux, Isaac, Lydia Lanz-Boucek, Joyce Hirschi, and Lynn Hardy. Five minutes before your meeting, use the "Meeting ID" number or one of the other means in the email to log into the meeting. You will get an error message if you try to use it earlier than that. To use the meeting ID number do the following: - open the zoom app - click on "join" - cut and paste or type in the 9 digit meeting number

---
What should I do if I MISS MY APPOINTMENT?
---
Most smartphones have alarms or calendars that will help remind you of your appointment. However, should unforeseeable circumstances arise that prevent you from keeping your appointment, please contact us as soon as you are able and let us know what happened.
---
How do I CANCEL AN APPOINTMENT?
---
Since you registered at the website to schedule, you can cancel from the website where you scheduled. If not, please send an email to CoHvisit@gmail.com as soon as you realize you cannot make the appointment. We suggest you reschedule as soon as you are able because we are usually booked a couple of weeks out. You may also ask to be placed on our cancelation list when you send a cancelation notice email.
---
How do I sign up for training to help others in the Courts of Heaven?
---
If want a deeper understanding of the Courts of Heaven or if you want to be trained to help others with the process in the Courts of Heaven as either a seer or a guide, send a message to CoHvisit@gmail.com requesting to join the Courts of Heaven Academy.
---
---
Agape Fellowship
What is the connection between Agape and Courts of Heaven
---
Recently we have had a couple people misunderstand the purpose of the Courts of Heaven - Worldwide facebk group. Some people have looked at this group as a "Church" and found that it is lacking. I agree wholeheartedly - I was shocked when people began to refer to what I was doing as "Lynn Hardy Ministries." I accepted this title believing that the CoH group would supplement what churches were doing and minister to one specific need: it would help the Church (world-wide body of believers) in one clearly defined area. The sole purpose of the CoH group and the appointments is to it teach the Body of Christ how to operate in the Courts so they remove interference from the enemy and so that God can move into their lives in greater fullness. Each CoH appointment is clearly defined showing what will be done. At first, I thought people would find a church near them to fulfill their other needs as Christians which would prepare them for the Courts, however, I found many were not getting a basic foundation of support for spiritual growth from their current church. For this reason many Christians couldn't receive and grow into this deeper, fuller relationship with our Father. The Lord instructed me to create Agape Christian Fellowship to meet these basic needs of the Body of Christ, ministering to the entire body, not just the portion needed for the Courts of Heaven. The word Agape, pronounced ah-gah-pay, is the greek word that means the unconditional, God type of love. The first century church met for evening dinners call "agapaes feasts" where they would fellowship together. The Courts of Heaven - Worldwide is now a part of Agape CF: a "class" for Christians who want to grow in the things of God. This is only part of the program the Lord has asked me to implement based around the "Believers Boot Camp" series of books designed to help Christians grow to full maturity so that they can visit with the Lord in face to face and receive personal visions. Have you been searching for a ministry to help you heal from hurts and abuses of the past? Each person experiences different levels and kinds of afflictions; I certainly have some of my own, however it is the Lord who heals these as we press into Him, bringing these things to Him and letting go of them. The scripture is clear that we are to let go of all things in the past, being reborn through Christ and our old self is to fall away. Jesus is the one to help heal these things, not man. It is a ministry's job to help you grow spiritually so that you can connect with Him where this healing can take place. This is why we created "Ministering to Your Spirit." and "Morning Prayer." These are part of Agape Christian Fellowship, designed to help strengthen your spirit so you can put the past to rest and in the Lord's hands.
---
Where are the headquarters for Agape Christian Fellowship?
---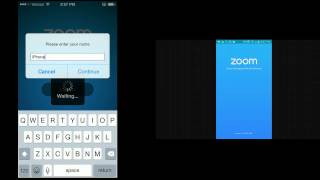 In this day and age, we can gather in many ways. Our ministry is based online, so there is no physical location for a "church." We use a FREE video conferencing system: ZOOM. This allows us to interact in a large group all across the world. Visit ZOOM.us to download your free "basic" edition. Please watch this short 3 minute video on how to use Zoom.
---
How can I fellowship with other Christians through Agape CF?
---
We are developing an online forum so that you can connect with others of like faith and belief in your area. As with any new relationship, this should be done with leading and guiding from the Holy Spirit as well as logical precautions.
Get to know people online first.
Set up first meeting in a public place.
Never give financially to individuals you don't know who ask for money. We believe in trusting God for our provision: His people need to seek Him as their source. If someone mentions financial hardship, you should only give under strong urging from the Holy Spirit. Any asking for help will disqualify them from receiving from you.
Fellowship is a two-lane road. You must give of your time into fellowshipping with others. Becoming a member of the Agape CF Team will bring you into a deeper level of fellowship with people across this world.
---
How can I contact Agape CF?
---
At this time we are a volunteer organization with no paid administration staff. Our volunteers are spread out all over the world. For this reason, we do not receive or make phone calls. Please use the contact form on this website to reach out to us. Our response time is 24-48 hours with a slightly longer wait on the weekends.
---
Can I Tithe to Agape CF?
---
Yes. In the New Testament, Christians no longer gave to the temple priests. They gave to support those who were spreading the gospel and teaching about God. If you have received instruction and knowledge from Agape CF, you can tithe to this organization.
---
Are Tithes and Offering to Agape CF Tax Deductible?
---
Yes. According to the Constitution, all money given to a "church" is tax deductible. Although Agape CF is not a 501(c)3, we have partnered with a 501(c)3: Agape Assistance Association to make donating and taxes easier for you. CLICK HERE to find out about the partnership with Agape Assistance Association.
---
---
Connect with us